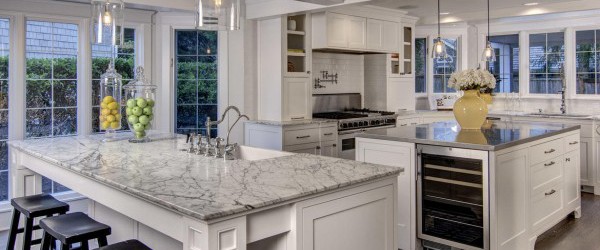 Generational Housing Needs and Their Effect on the Market
Friday, December 25, 2020
Generational Housing Needs and Their Effect on the Market
There are four distinct generations that are changing the types of homes in demand today. They include these generations:
The Silent Generation: born 1925-1945
Baby Boomers: born 1946-1964
Generation X: born 1965-1980
Generation Y: born 1981-2000
Each of the generations have very specific housing needs which require updated floor plans. This is creating both challenges and opportunities in the real estate industry. These new demands for specific space include more storage and work space, outdoor living spaces, and guest or extended family guest quarters (next generation living space). The demand for remodeling has dramatically increased with bathroom renovations next generational remodels being at the top of the remodel list.
The four generations each have different housing needs and each require a different kind of home. Here is each generation is looking for in their living space:

Silent Generation: This generation doesn't require a large home in terms of square footage. Small square footage and one-level living is attractive to this generation as the less there is to maintain, the better. They are not into fancy finishes – they want practical, useable space with smart bathrooms (which include non-slip surfaces, easy-to-get-into bathtubs, walk-in showers rather than shower/bath combos, and safety bars). They also need space for visiting family members or a temporary live-in caretaker/medical care provider. This generation is more likely to renovate rather than relocate if possible due to their connection with their neighborhood and their neighbors.

Baby Boomers: This generation is not living in their homes the same way they used to. As this generation moves from having active families and progresses towards retirement, they are entertaining more and they want indoor/outdoor living spaces, and visually captivated when they walk into their luxurious spaces with sumptuous spa-like bathrooms. They want their master bathroom to have in floor heating and exquisite tile, high-end hard surface finishes, and jewelry-like hardware.

They are not interested in formal living rooms and dining rooms anymore. Instead they want large open-style living with living rooms that spill outside to eating areas, fire pits, and Zen gardens. This is a generation who wants to enjoy their time at home. Their home is their entertainment.

They also have practical space needs which include a separate space for returning children and older parents, especially if their plan is for parents to live with them long-term. This generation is buying some of the larger "McMansions", not for the purpose of keeping up with the Joneses, but as a practical solution for offsetting their parent's care costs by having their parents live with them. Many Baby Boomers plan to renovate their homes or a larger home with this goal in mind.

Generation X: This is a very practical, smart, efficient generation who wants housing that suits their social lifestyle needs. Location is extremely important to them as they want to be close to friends and amenities that they enjoy. This can include being close to a downtown hub they frequent or a park they hike and bike in. They are happy whether they are in a home or condo provided the location is right. "Location – location – location " couldn't be more of a buzzword in Generation X housing needs. Many "Gen Xers" are working at least part of the time from home which means they need an appropriate space to do so. This generation is not about the size of the home, it is about having the right kind of space. This includes closet organizers, storage planning, and efficient kitchens. Generation Xers are not looking for the biggest house on the block and have no desire to keep up with the Joneses like their Baby Boomer parents did.

Generation Y: This generation is getting married later in life, they are traveling more with their work, they are telecommuting, and they are on the go. They are a very creative, mobile group of people. Therefore, they are happy living in a condo, micro housing, or even a small suite in a house. The key for them is having the ability to move onto their next adventure without being held back by a large home, a large mortgage, or lots of physical stuff. Generation Ys are not afraid to move home with parents in order to save for a down payment in order to avoid a large mortgage payment when it does come time to buy. Efficiency is the key word when thinking of this generation – think cool dorm-style living! This generation can make something extraordinary out of something small.

You may notice that three of the above generations are requiring space set aside for family members to live on a permanent or semi-permanent basis. The Silent Generation either needs a space in their home for a family member to stay for care-taking purposes or they may be living with their Baby Boomer children. Baby Boomers need spaces for both their parents and their Generation X and Y children (mostly Generation Y at this point) to live with them. Generation X are the generation currently least effected by multi-generation housing needs at this point, but are likely to follow their Baby Boomer parent's example of needing spaces for both parents and boomerang children. Generation Y's are currently benefiting from their parents multi-generational space.
All of these generations needs and preferences mean that many of the communities we live in do not have enough one-level homes, micro housing, or homes suitable for renovation. Therefore, there are opportunities out there for builders, renovators, and even homeowners who are thinking of selling but cannot sell their larger homes.
Generational housing needs and the need for multiple generations to live under the same roof is already drastically changing the face of real estate. All of these changes add up to a very exciting floorplan facelift for the housing industry.