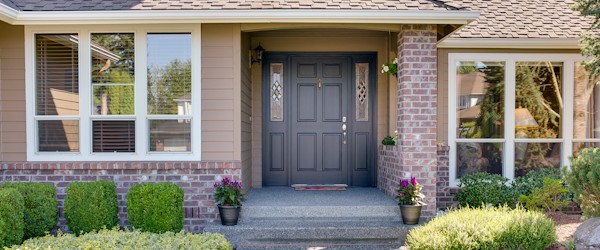 King County home prices resume their climb
Sunday, June 7, 2020
King County home prices resume their climb
The median price of single-family homes sold in King County in September rose 9.5 percent over 12 months to $460,000, reversing a surprise slide the previous month, according to figures released Monday.
September's 5.3 percent gain over August's median price was the best September in at least 10 years, according to Northwest Multiple Listing Service data.
The market's momentum had appeared to hit a wall in August after five consecutive months of price gains: The $437,000 median sales price in King County was down 6.6 percent over July, the worst August in at least 10 years.
September, however, was hot for King County home sales, and Seattle's sizzled — the median price rose 12 percent from a year earlier to $517,000, the highest appreciation among the five major King County submarkets.
"It has all the classic signs of getting very, very frothy," said Stephen O'Connor, director of the Runstad Center for Real Estate Studies at the University of Washington. "At some particular point in time, the market's going to take a break."
On the Eastside, the median price was $605,000, up 6.3 percent from a year ago. In Snohomish County, it was $330,000, up 8.4 percent.
The most affordable submarket in King County was the southwest region, with a median price of $267,250, 6.7 percent higher than a year ago.
King County's pending sales — signed contracts to buy homes that haven't closed yet — were up over the prior September, too, the Northwest Multiple Listing Service reported.
These were up almost 15 percent in Southeast King County and almost 20 percent in North King County, as buyers priced out of Seattle and the Eastside looked for affordable homes.
Sales of condominiums, which tend to be more affordable than single-family homes, were brisk in September and prices jumped year over year: The median price was $262,900 in King County, up 14.6 percent, and $205,000 in Snohomish County, an 8.8 percent gain.
In Seattle, the median condo sales price rose almost 9 percent to $292,500.
Brokers say they've seen a cooling in the number of completed sales after months and months of bidding wars.
Heading toward the end of the year, the UW's O'Connor said he'd expect sales to pick up as some buyers try to land a home before interest rates head higher in 2015. But just as many could stay on the sidelines and keep their powder dry, he said.
"It's so hard to predict what's going to happen," O'Connor said. "The market here is just laser hot. As long as employment keeps fueling it, and as long as supply stays stunted, you're going to have this imbalance."