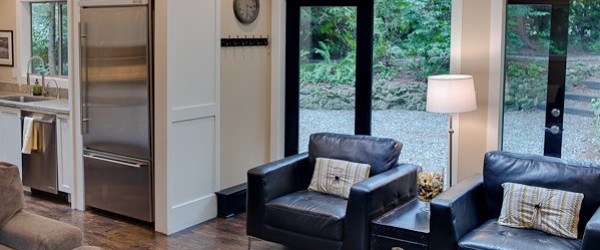 Women Consider Owning a Home to be a Vital Component of the American Dream
Thursday, September 10, 2020
A Home Buyer Poll released by TD Bank, has revealed that 64% of women believe homeownership is essential in defining the American Dream. In comparison, only 52% of men felt owning a home was important.  Furthermore, aspirations of homeownership are more prominent with women, with 66% of current female renters stating they intend to own a home in the future as opposed to 57% of men.
As the home buying market continues to stabilize our survey tells us that Americans, and women in particular, are looking to buy homes. Chris White says, "Among my home buying clients, women are often the ones to first step in and begin a home search. When I help them narrow the list down the men in their lives step in with great excitement."
Study results showed that current female homeowners were slightly more practical when purchasing their first home. Twenty-three percent of women bought their first home because they felt financially ready, compared to 20% of current male homeowners. 
Additionally, the poll found that 93% of women do not regret purchasing
their first home; suggesting women take much into consideration when to buy a home, to ensure they are making the best choice.  
Not surprisingly, elements women deem most essential in defining the American Dream (homeownership, a stable career and having a family/children) tracked similarly as what they consider important to their sense of accomplishment.
Notably, homeownership leads as the primary achievement contributing to feeling accomplished:
•
Homeownership (92%)
•
Stable career (84%)
•
Having a family/children (81%)
"Women are very much focused on homeownership", according to Chris White.
•
Half of current female homeowners reported buying their first home between the ages of 25-34.
•
Twenty percent of women cited the American Dream as their biggest motivation in buying a      home, compared to only 15% of men.
•
At the time of purchasing their first home, women felt proud (51%) and excited (66%).
---
Comments
Estella
- Sunday, May 12, 2013 @ 9:57 AM
That is a beautiful shot with very good lighting .