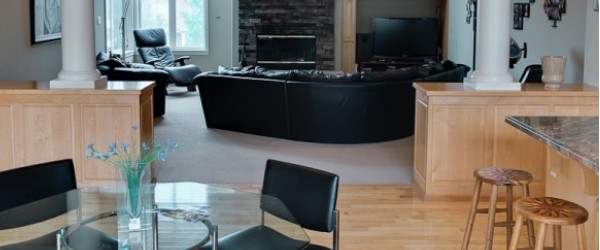 Economists Bullish on Housing Recovery
Tuesday, April 14, 2020
Home prices will see steady increases through 2016 starting this year, according to a quarterly survey of more than 100 economists, real estate experts and investment strategists. Chris White of RE/MAX Eastside and Metro agrees, "My clients have seen their homes sell quickly and often with multiple offers when priced correctly. The housing market has made a terrific turn-around."
The survey, conducted by research and consulting firm Pulsenomics LLC on behalf of real estate search and valuation portal Zillow between Aug. 30-Sept. 14, 2012, asked 113 participants to project the path of the S&P/Case-Shiller U.S. National Home Price Index over the next five years.
The latest S&P/Case-Shiller Home Price Indices, which include data through June, show national home prices up 1.2 percent from a year ago during the second quarter. All of the markets in the S&P/Case-Shiller 20-city composite posted annual gains for the second month in a row, and all but two -- Charlotte and Dallas -- posted better annual returns in June compared to May.
This quarter's survey results show optimism has increased among the participants, who in the second quarter had predicted a 0.4 percent dip in home prices this year, followed by modest increases starting in 2013 and through 2016.
Economists now forecast home prices will rise 2.3 percent in 2012 from fourth-quarter 2011, and see further cumulative rises of 4.7 percent in 2013, 8 percent in 2014, 11.4 percent in 2015, and 15.2 percent in 2016.That's an expected annual growth rate of 2.9 percent between 2012 and 2016, slightly under the 3.6 percent annual growth rate experienced in the pre-bubble years between 1987 and 1999.
The most pessimistic quartile of survey respondents expect home prices to rise 0.3 percent this year; the most optimistic, 4.4 percent. 
"This is further evidence that we're seeing a true recovery in the housing market," said Stan Humphries, Zillow's chief economist, in a statement."Not since mid-2010 -- in the midst of the homebuyer tax credits -- have we seen this group so bullish on housing. It's refreshing to see this optimism at a time when the market seems to be making an organic recovery, in the absence of an artificial stimulant like the tax credits."