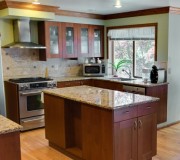 "We've been seeing steep declines in housing inventory", according to Chris White. "Multiple offers are back on the board and well priced homes sell quickly. Obviously it's a great time to be a seller."

Though many home shoppers who assume they are still in a buyer's market find it hard to believe, one of the sobering fundamentals shaping real estate this summer is shrinking inventory: The supply of houses for sale is down significantly in most areas compared with a year ago, sometimes dramatically so.

And that is having important side impacts — raising prices and homeowners' equity stakes, and reducing total sales. In major metropolitan markets across the nation, the stock of homes listed for purchase is down by sometimes extraordinary amounts — 50 percent or more below year-ago levels.
Read More