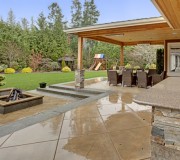 Some people believe negotiations are bound to be contentious. But they needn't be. It's clearly possible to negotiate with a cool head and reach an agreement that pretty much satisfies both parties. Here's how:
1. Start by listening
Don't reveal what you want right away. Let the other side go first, so you know what you're dealing with. If they're hesitant, be firm. Explain that you can't give them what they want without knowing what they need. 
2. Stick to the process
Experts tell us there's a 3-step process to successful negotiations:
Read More