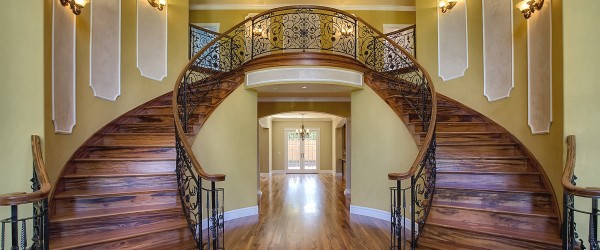 Walk Away from Your Home? But Who's Chasing You?
Monday, March 29, 2010
Is walking away really an option when facing foreclosure? A recent opinion piece in the Wall Street Journal; When It's Ok to Walk Away From Your Home, gives advise that could lead down a scary alley.

If you walk away, who might be chasing you?

Unless the deficiency is released in writing by the lender, it can haunt you. Just because lenders are overwhelmed right now, doesn't mean that a new industry of debt collection won't be the next wave in this foreclosure crisis.

A recent New York Times Opinion piece; Underwater, But Will They Leave the Pool? addresses the social pressure to stay current in a mortage that doesn't make sense.

While I agree with the emotions addressed by both articles, suggesting lenders won't pursue the deficiency is down right scary.

As homeowners are recovering, getting new jobs and back on their feet, deficiency collection efforts can come out of the shadows like a scene from Halloween 3.

So what's the answer? Don't be like teenagers in a scary movie that relax and forget to lock the door. Make sure to protect your financial safety by consulting a CPA and attorney.

Short sales can be a positive alternative to foreclosure. Part of short sale lender negotiation is a written release of the deficiency judgement prior to closing. You receive a 1099 from the lender. But your CPA can help address the impact on your taxes using the Mortgage Debt Relief Act of 2007.

By doing a short sale, you can avoid foreclosure and possibly prevent bankruptcy. Walking away cuts off the opportunity to explore options to avoid foreclosure, such as a short sale. Even if it comes to the last resort, there are advantages to staying in your home;

"Throughout the country, many people continue to default on their home loans — but lenders have backed off on forced evictions, allowing many to remain in their homes, rent-free. Squatters in Their Own House: When Banks Don't Foreclose, Washington Post"
It's never to late to find a positive solution. For more information on how short sales work, be sure to contact me. I'm here to help.