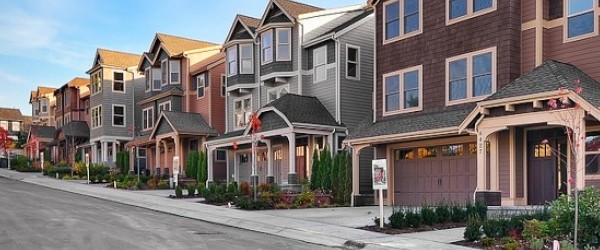 Is Now the Time to Invest in Rentals?
Wednesday, June 6, 2012
Is now a good time to consider investing in rental houses, condos and duplexes? These stats indicate rents are rising and there are fewer available on the market. We've hit the bottom of the real estate market and values are beginning to rise. So yes, it's a good time to consider an investment.
In recent years, builders pulled back on apartment construction, unsure how much demand they'd see from young adults, relocation cases, and downsizing boomers. But that's all slowly changing. As more jobs emerge in tech and other sectors, renters are filling the market. Low rental inventory means that asking rents are rising. Asking rents rising makes for rising cranes: A new wave of apartment construction is expected to add more than 20,000 units of housing to the region in the next two years in downtown, Belltown, the Eastside, and West Seattle.
Take a look at these individual statistics for all of King county cities. Contact me for more detailed info and and I will email you sample listings so you can decide if this is right for your investment plans.
2012 Rent

2007 Remt

Price change %       2011 % +

Seattle

Ballard
$1,188
$755
9.5
3.1
Beacon Hill
$858
$763
2.4
1.6
Belltown / Downtown / South Lake Union
$1,571
$1,375
2.7
4.2
Capitol Hill / Eastlake
$1,121
$884
4.9
2.3
Central Area
$1,232
$1,138
1.6
3.4
First Hill
$1,060
$901
3.3
2.8
Greenlake / Wallingford
$1,253
$1,053
3.9
2.1
Madison / Leschi
$1,126
$1,011
2.2
1.5
Magnolia
$1,092
$960
2.6
4.1
North Seattle
$957
$828
2.9
3.3
Queen Anne
$1,169
$970
3.8
1.9
Rainier Valley
$947
$652
7.8
2.6
Shoreline
$966
$816
3.4
4.0
University District
$1,058
$882
3.7
2.3
West Seattle
$1,068
$830
5.2
4.1

King County

Auburn
$863
$777
2.1
5.5
Bellevue, East
$1,154
$1,001
2.9
2.7
Bellevue, West
$1,596
$1,248
5.0
3.3
Bothell
$1,050
$938
2.3
3.8
Burien
$816
$753
1.6
5.2
Des Moines
$823
$741
2.1
6.1
Enumclaw
$853
$778
1.9
5.8
Factoria
$1,245
$1,062
3.2
3.4
Federal Way
$854
$783
1.8
5.9
Issaquah
$1,302
$1,231
1.1
4.2
Juanita
$1,127
$1,073
1.0
4.2
Kent
$880
$784
2.3
5.1
Kirkland
$1,441
$1,352
1.3
4.2
Mercer Island
$1,442
$1,452
-0.1
1.6
Redmond
$1,287
$1,186
1.6
4.2
Renton
$1,025
$901
2.6
5.9
Riverton / Tukwila
$835
$740
2.4
4.2
SeaTac
$786
$696
2.5
4.3
White Center
$972
$861
2.5
5.8