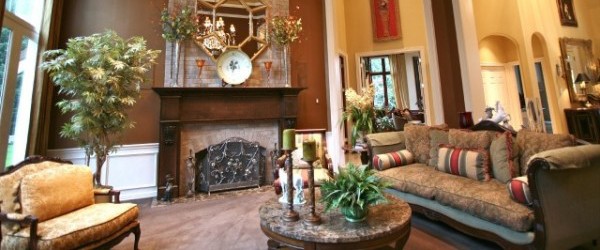 Congressional Bill to Speed Up Short Sales
Monday, May 9, 2011
A new bill to improve the process for approving short sales may soon bring relief to distressed homeowners who are unable to keep their homes and hope to avoid foreclosure. The bill, recently introduced in the U.S. House and strongly supported by the National Association of REALTORS®, would impose a deadline of 45 days on lenders to respond to short sale requests.The legislation, the "Prompt Decision for Qualification for Short Sale Act of 2011," was offered in Congress by U.S. Reps. Tom Rooney (R-Fla.) and Robert Andrews (D-N.J.).
"The current short sale process can be time-consuming and inefficient, and many would-be buyers end up walking away from a sale that could have saved a homeowner from foreclosure," said NAR President Ron Phipps, broker-president of Phipps Realty in Warwick, R.I.
"REALTORS® and consumers continue to raise issues about delays in the short sale process, because lenders are unable to decide whether to approve a short sale. After many months of delays, and with no response from lenders, potential buyers are losing patience and cancelling their contracts, often resulting in the property entering foreclosure. A short sale minimizes the negative impact on sellers and generally costs the lender less than a foreclosure," said Phipps.
NAR has been actively pushing the lending industry to improve the process for approving short sales, which represent about 13% of recent home sales, according to NAR data. Phipps praised Reps. Rooney and Andrews for their efforts on the bill and urged Congress to pass the bill quickly.
"As the leading advocate for homeownership and housing issues, REALTORS® want to help more homeowners avoid foreclosure by facilitating a short sale when a family is absolutely unable to keep their home; however, that can only happen if lenders and servicers approve short sale offers in a reasonable amount of time," said Phipps. "Streamlining short sales transactions will reduce the amount of time it takes to sell the property, improve the likelihood that the transaction will close and reduce the overall number of foreclosures. This benefits sellers, lenders, buyers and the entire community."
---
Comments
Lisa Zeiner
- Tuesday, August 30, 2011 @ 9:06 AM
We made an offer 4 months ago to BofA, and have heard nothing. It was a cash offer which is better than the zero money they are collecting now. And since the people don't care they are trashing the place, by the time BofA gets around to it our offer will be gone as the place is a mess!! Septic issues now, garbage being dumnped. All of this could have been avoided if BofA really wanted to correct their cash flow problem and sell these properties in a timely manner. They cry about cash but then do nothing intelligent to fix the problem
Chris White - Team Leader
- Tuesday, August 30, 2011 @ 9:15 AM
Unfortunately you are not alone. It's more than an outcry. The powers that be really need to come down harder on Bofa than they already are. Working on these short sale for over 2 years now I've uncovered down right fraud happening on the lenders parts. If they cared more about moving this country forward than protecting their own wallets then they would cut the red tape and approve these short sales in a timely manner. Our team made the wise decision to get BofA loans which were FHA or Freddie Mac backed, approved prior to listing on the market. Then we can list the home as "Price Approved" and close in 30 days. In this instance BofA does a full appraisal, rather than an incompetent "Broker Price Opinion" (nothing against agents but they have no idea how to make adjustments on comparable homes) and then the bank issues an "Approval To Participate" letter which dictates what price we can go on the market and take anything north of 88%. I really do hope your situation improves.