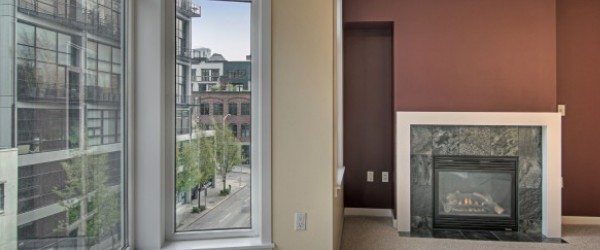 10 Ways Your Agent is Successful with Short Sales
Friday, August 26, 2011
10 Steps for Agents to Master Short Sales
1. Get educated. "Education is the first step," says Chris White. "I have the CDPE ; you need this kind of training if you're going to speak confidently and intelligently about the process." Remember that this is someone's financial future in your hands, so you need to know what you're doing, or you should refer the lead on to a Short Sale specialist.
2. Team up with experienced agents. If you're new to Short Sales, it's wise to find an agent who is doing them and is willing to partner up with you to share expenses and responsibilities. Not only will you learn the process and become better prepared, you'll also minimize the chances of fudging your first few sales if you have a skilled mentor. "Fortunately I've successfully closed over 50 Short sales for my clients", says White.
3. Determine whether you can help. At the first meeting with distressed homeowners, find out how far behind they are and if they've exhausted all other options (loan modifications, mediation, etc.). There's a chance that the bank might work with them so they can stay in their homes. If you don't think you can help, step back and refer them to a trusted local attorney who can better assist them.
4. Explain how it works. "They're going through one of the darkest times in their lives, so talk through everything as if they're in crisis, and repeat things 10 times if you have to so they understand it," . The White and Weeks Team also provides a document checklist to clients and gives them one week to return the required information. "We will not put a Short Sale listing into the MLS, nor will we begin marketing it until we get all the documentation." This is actually a benefit for the client.
5. Price it aggressively. Chris White completes a Broker Price Opinion on a Short Sale listing, then prices it in the lower end of the range. He also schedules 10 percent price reductions if no offers come in. "A BPO has all the clout in the world," he says, "so contact the agent performing it to find out if that person is local and knows your market. Have your own CMA ready so you can compare notes on how you each arrived at the listing price, and be prepared to make your case to the lender if the values differ drastically." The Team has had great success working with the lender to make this happen.
6. Qualify buyers. Getting a loan pre-approval letter from buyers is a must before you can submit an offer to the bank. Also, buyers need to understand that they can't make multiple offers on Short Sales and just bail if it takes too long. "Once you sign a purchase agreement, that's a legally binding document," White says. "That's why I require buyers to pay an up front deposit and get an inspection within 10 days of making an offer. People who balk at that are probably not serious."
7. Establish rapport with the lender. Once the process starts, get in touch with the bank and speak with someone in the Short Sale or escalation department.  Calling first to get things rolling and to ask if anything else is needed for the package is ideal. If you're not sure who to contact, check the lender's website for its Short Sale or loss-mitigation department; the CDPE has a great resource for tracking down contacts, too. Once a representative is assigned to your listing, email them weekly progress updates and track every single exchange.
8. Submit a complete package. This is crucial, both agents say. You'll have a better chance of a bank approving a Short Sale offer if you submit a detailed package that includes items such as: a hardship letter, current W2s, bank statements, pay stubs and mortgage statements, a financial worksheet, a signed listing agreement and CMA, a lender pre-approval letter for the buyer, and other forms requested by the lender. Missing documents or incomplete forms might cause the lender to reject the offer.
9. Communicate often. Update all parties on the process at least once a week – even if there's nothing new to report. If you don't, you'll leave your sellers and buyers feeling like they're not a part of the transaction, and they might not stick around.
10. Stay in touch. Once a Short Sale closes, your work isn't over. Help clients with their next step, whether it's a relocation or finding a rental property, and keep in touch. After clients have a few years to rebuild their finances and credit, they'll likely want to buy another home. If you treated them well and helped them get past a turbulent time, they'll likely turn to you first when they're ready to jump back into the market. "Above all," Chris White advises agents, "put the needs of your client first."