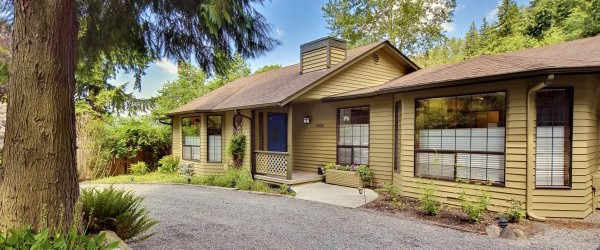 How to Stop a Foreclosure
Thursday, April 21, 2011
HOW TO STOP FORECLOSURE
Facing Foreclosure...Consider a Short Sale If you are one of the many homeowners who have fallen behind on your mortgage payments and you don't see any way to avoid foreclosure, a short sale may offer you the least painful way to resolve the situation. Obviously, the ideal scenario would be that you magically catch up on your mortgage payments and keep your home. But for an increasing number of Americans, that is not a realistic possibility, so it's to your advantage to take an active role. This is what a short sale is all about -- resolving the problem, as opposed to simply hiding from your lender and hoping the issue will go away or, worse, walking away from the property.  
WHAT IS A SHORT SALE?
A short sale is when the proceeds from the sale do not cover the balance owed.  The bank(s) recognizes the borrower's economic hardship and agrees to accept a discounted payoff on the loan.  The homeowner then sells the property for less than the outstanding balance of the loan, turning over the proceeds to the lender.  In most cases, the lender will recognize this as full satisfaction of the debt.  Upon listing your home for sale, I will begin working with the bank's loss mitigation department to negotiate a successful short sale. 
WHY IS IT CRITICAL TO CHOOSE AN EXPERIENCED  SHORT SALE SPECIALIST?
In a word: Success. The MLS is littered with failed short sales.  To avoid that experience, an agent much have the specialized training, tenacity, and above all, skill.  Lenders are not required to accept short sale payoffs.  It takes a skilled, persuasive professional to show them why a short sale makes sense - and then navigate the complex process to completion.
WHY WOULD A HOMEOWNER CHOOSE A SHORT SALE?
A short sale will typically postpone the foreclosure process and give you several additional months (with no payments) in the home.  The homeowner also benefits by avoiding the stigma of a foreclosure on his credit history.  Satisfying the debt via a short sale allows the borrower to get reestablished financially and avoid future hardship.  While a short sale does adversely affect a person's credit history, the impact is far less than that of a foreclosure.  In most cases, the seller incurs no out-of-pocket expenses.  According to recent Fannie Mae guidelines, homeowners can be eligible to buy again with certain loans just two years after a short sale is complete.  By contrast, after foreclosure they must wait 5-7 years.