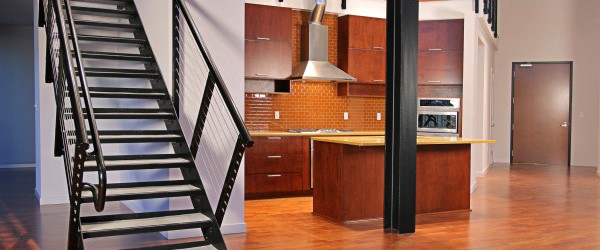 Seattle Area Sees Fewer Apartment Vacancies, Higher Rents
Monday, April 11, 2011
According to Eric Pryne, Seattle Times business reporter Avalon Queen Anne is an apartment complex rising on Third Avenue West at the former Mountaineers site in Seattle's Lower Queen Anne neighborhood. Developed by Avalon Bay Communities, it is to be finished early next year. Things are looking up in the Seattle area's apartment market — if you're a landlord.
The vacancy rate kept dropping over the past few months while rents kept rising, according to two recently released reports. Both trends began a year or more ago. They will continue for at least the rest of this year, according to research firms Dupre + Scott Apartment Advisors and Apartment Insights Washington, the authors of the new reports.Why? Basic economics.
"Supply and demand always counts for something," said Mike Scott of Dupre + Scott, "and this year there isn't going to be much new supply."The number of new apartments in King and Snohomish counties slated for completion this year is just one-third the number of 2009, according to Apartment Insights.
Total new construction in those two counties plus Pierce, Kitsap and Thurston could hit a 40-year low, Dupre + Scott says.What's more, demand is growing, both reports say. "The continuing decline in home values will ensure the overall preference for renting," Tom Cain, president of Apartment Insights, wrote.The firms used different methodologies in compiling their reports but reached similar conclusions.
Apartment Insights surveyed apartment complexes with 50 or more units. It pegged King County's vacancy rate this month at 4.99 percent, the first time it's been below 5 percent since late 2007. Dupre + Scott looked at projects with 20 or more apartments. It said the county vacancy rate in March was 4.3 percent, down from 4.9 percent last September and 6.8 percent two years ago.
Rents have risen, both firms reported, while the number of landlords offering incentives to lure tenants has dropped. So has the monetary value of those incentives. Dupre + Scott predicted such concessions would all but disappear by the end of the year. Apartment Insights projected average monthly rents will increase 5 percent in 2011, in part because of an improving economy.But other factors also are at play in the apartment revival. "Consumers are terrified about buying a home or condo today," Dupre + Scott wrote. "They are afraid prices will keep going down."
Dean Jones, owner of Realogics Sotheby's International Realty, disputed that. His firm is marketing condos in several downtown projects.Buyers are coming back, he said, in part because of lower prices and new incentives. Those factors, plus low mortgage-interest rates and a shrinking condo inventory, suggest "the next two years in for-sale housing looks a lot different than the last two years," he added.
Rising rents are helping make for-sale housing more competitive, Jones said, especially among entry- and midlevel consumers.For the most part, however, apartment buildings are filling up faster than condo projects. At The Bravern luxury project in downtown Bellevue, which converted from condos to apartments last year, a spokeswoman for developer Schnitzer West said about half the 443 units are leased — even though more than 200 didn't come on the market until October.
In Southeast Seattle, the first tenants are slated to move into the Station at Othello Park this week. It's one of the few new apartment projects slated to open this year. Steve Rauf, president of developer Othello Partners, said about 10 percent of the 351 units next to Sound Transit's Othello light-rail station have been preleased — even though the model homes didn't open and the construction fence didn't come down until a couple of weeks ago.He said he's offering one month's free rent, but almost certainly would have been giving more concessions two years ago.
"It's moved from a tenant's market to a landlord's market," Rauf said.With demand apparently rising faster than supply, developers are rushing to fill the gap. Twenty-two of the 28 projects that have appeared on the agendas of Seattle design-review boards so far this year are apartment proposals.
Next month the boards will consider a 385-unit project in the University District, a 310-unit tower in Belltown, and a 202-unit complex in South Lake Union. Most of those projects won't be ready for tenants until 2013. Will the market get overbuilt?"There's a chance of a bubble," said Cain of Apartment Insights. "No one knows how many of these projects are actually going to be built, or what the market's going to be like in 2013."
For-sale housing could be more attractive by then, Cain said, "but it's going to take a few years for that market to bottom out and stabilize."