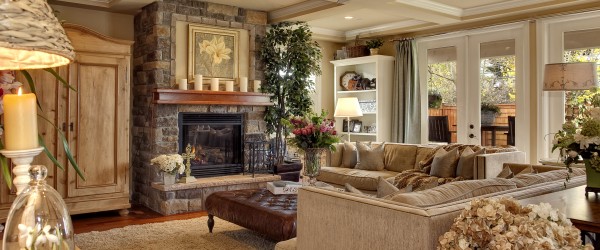 Why short sales make sense even if you have to file a bankruptcy.
Friday, May 21, 2010
By law, foreclosure stays on your credit for 7 years. Bankruptcy also remains 7 to 10 years depending on what chapter you file under.The major CRA's or Credit Reporting Agencies such as Trans-union, Experian and Equifax do not release to the public how theycalculate credit scores, however there are ways out there to simulate how events like bankruptcy and foreclosure factor in to your score,and typically a settled account such as a short sale or a credit card settlement, will affect your credit score negatively for 12 months. After that first year these simulators suggest that the negative impact begins to greatly diminish.
What we do know for sure is that the time to get a mortgage after a short sale is less than it is after a foreclosure. So often the argumentabout how it affects your credit score is a pointless issue because the majority of people are more concerned with the question of whenthey can own a home again. Because of this the waiting periods to get a mortgage after a short sale that are imposed by the mortgageindustry are really the most important relevant issues to any homeowner.
Where do we go from here
The way to determine if you should do a short sale while in bankruptcy is to ask yourself this one simple question; Even though my creditis going to be damaged now, do I want to own a home again sometime in the future?
If the answer is yes, then you should seriously consider the idea of doing a short sale regardless of a bankruptcy filing. As a real estate professional, I feel there are several good reasons that you should consider a short sale over letting it go to foreclosure.
As of 2008, Fannie Mae and Freddie Mac are now indicating that they will have new guidelines for those who have had a foreclosure ora short sale. The statement says:
Fannie Mae
Will now prohibit foreclosed borrowers from getting another mortgage through the giant investor for five years• If there are "documented extenuating circumstances." the mortgage prohibition is for three years.
After five years, borrowers with foreclosures in their files will have to put at least 10 percent down and need minimum FICO creditscores of 680.
Freddie Mac
Will now prohibit foreclosed borrowers from getting another mortgage for seven years
The company also claims they will "aggressively pursue walkaways to preserve our deficiency rights" where permitted by state law.
While they have not indicated yet what the rules will be for a short sale, in the past they have been as much as half the waiting period fora foreclosure. Previous guidelines called for a 1 year waiting period before a mortgage could be obtained after a short sale.It is important to remember that there are two aspects of your credit to consider when determining whether or not to go through with ashort sale. These two aspects are the FICO score impact and underwriting guidelines and how they will affect your ability to get amortgage.
Two for the price of one
Despite he fact that the FDCPA (Fair Debt Collections Practices Act) requires that all debts included in a bankruptcy be reported on your credit report as "included in bankruptcy", there is a second place that a foreclosure shows up on your credit report; Public Records.
So you have the mortgage company reporting on their line that the loan was foreclosed, and then you have the foreclosure itselfshowing up in the public records. This will remain on a credit report for 10 years.
Knowing what has happened in the mortgage and banking world starting in 2007 through the present, its likely that lending criteria willcontinue to become more strict as banks look to avoid repeating the mistakes of the past 6-7 years. Because of the tightening of creditand increasingly strict lending standards its more important than ever that people consider the implications of their choices as they gothrough financial difficulties such as bankruptcy and foreclosure.
If you are facing foreclosure or bankruptcy you can contact me via my website Utah Mortgage Team. I offer my time and experience asa completely free resource to answer any questions you might have about your rights and options during this difficult time. We only domortgages, and we don't sell anything or ask for money, we just want to give everyone really good information so you can make the rightdecisions for your family. We are located in Utah and have been helping homeowners stop foreclosure for over 10 years.

Please contact us if you would like to receive more information on doing a short sale.