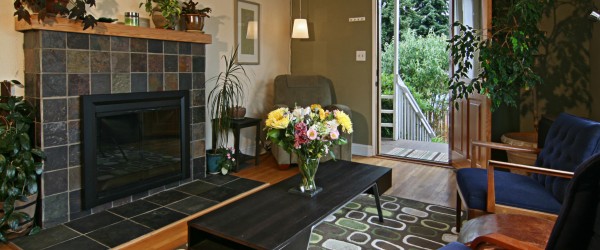 Six Critical Things You Need to Know to Get the $8000 Buyer Credit
Thursday, July 23, 2009
Here's the critical info you need to know in order to receive an $8000 government issued check for purchasing a home. See if you meet these six criteria now.
1.  Eight Grand The first time home buyers credit is 10% of purchase price or a maximum of $8000, according to U.S. News and World Report.
2.  First Time Home Buyer A first time home buyer is defined as someone who hasn't owned a principal residence in the past three years. If you own a vacation home, but not principal residence you still qualify.
3. Deadline You must purchase a home between now and December 1, 2009 to qualify.
4.  Income Limits The credit is subject to income limits. A single buyer must have an adjust gross income of less than $75,000 and for married couples no more than $150,000. Home buyers with larger incomes may qualify for a reduced credit.
5.  Refund The credit comes in the form of a refund check, not a tax deduction.
6.  Recapture If you live in the home, or sell it in less than three years, you'll be subject to recapture costs and need to refund the government. Exceptions apply for death or divorce.
The bottom line info you need to keep in mind is buy the home now, don't wait. Interest rates are historically low, buyers control the market and inventory is begging to dwindle, a sign of an improving housing market.
Step one is to meet in person or by phone with First Time Buyer Agent Expert, Chris White. He will be able to further explain the details of the $8000 credit and set you up with current listings via email.
---
Comments
Shirley
- Wednesday, September 30, 2009 @ 7:57 AM
I heard they are considering extending this credit past November. Heard anything like this?