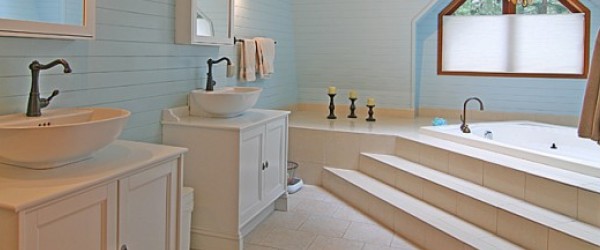 Teaming Up to Fight Short Sale Fraud
Saturday, September 24, 2011
Then, after the house is sold, the fraudster can flip it a few hours later for the better price and walk away with the profitable difference.By concealing the higher offer, short sale fraud worsens losses to home sellers, Freddie Mac, and taxpayers. It also throws another wrench into the housing recovery by undermining the trust and transparency at the core of any real estate transaction.Today, short sale fraud is the top priority for our fraud investigation unit. By working closely with real estate professionals and law enforcement agencies, our fraud unit has identified and stopped a number of fraudulent deals before closing.
They have also added the perpetrators to our Exclusionary List – firms and individuals barred from conducting business with Freddie Mac – and worked with law enforcement agencies to prosecute them.Since short sale fraud requires the cooperation of one or more real estate professionals involved in the transactions, we have begun reaching out to Realtor associations in target markets to educate them about the latest trends in short sale fraud, the red flags to watch for, and what actions they can take to stop it.
We strongly believe responsible Realtors are America's natural first line of defense against such scams.Trends we have been alerting Realtors about include:
•
Falsely indicating on a new short sale listing that there is an offer on a property in order to discourage legitimate offers and protect an accomplice's planned low bid.
•
Manipulating the short sale listing price by making the house look more distressed than it really is ("reverse staging"), inflating repair estimates, or using similar tactics designed to obtain an artificially low home value on the Broker Price Opinion. (Our requirements prohibit the buyer, buyer's agent, buyer's attorney, or a third-party short sale negotiator to be the contact point for the agents preparing the BPO.)
•
"Flipping" schemes where the fraudster "buys" a house at a short sale without putting down any of his own money and then sells it a few hours (or days) later to a legitimate buyer at a much higher price. These are complex multi-step schemes that use falsified title and/or loan documents to fool a lender into approving the ultimate buyer's mortgage, which the fraudster uses to settle the earlier closing on the house he "acquired" at the short sale for a much lower price.
•
Manipulating the HUD-1 settlement statement so the fraudster can skim away net proceeds from the sale for himself or other parties in the transaction without the seller's or investor's knowledge. (The HUD-1 is the document that itemizes all fees, charges, and other funds involved in a home sale.)
As a result of the uptick in short sale issues, Freddie Mac now requires all of the parties involved to sign an affidavit attesting that it is a true arms-length transaction. These affidavits not only deter individual participation but also give us a stronger legal path to enforce our rights.Fortunately, we have allies in this fight. There are many conscientious real estate professionals who want to do the right thing. We often receive calls in our servicing, quality control, fraud investigation, outreach, and HomeSteps divisions from real estate agents who know they've seen something inappropriate and won't look the other way.
They understand that real estate fraud turns a shortsighted profit at the cost of the public's long-term confidence in homeownership and the housing industry.That's why we are reaching out to educate real estate associations through special seminars and Freddie Mac's web site, where we post the latest fraud prevention information and best practices. If you see fraud being committed – or aren't sure and want clarification – we encourage you to call the Freddie Mac Fraud Hotline at 1-800-4FRAUD-8 or 1-800-437-2838, as well as your local FBI office, state attorney general, and Real Estate Board.