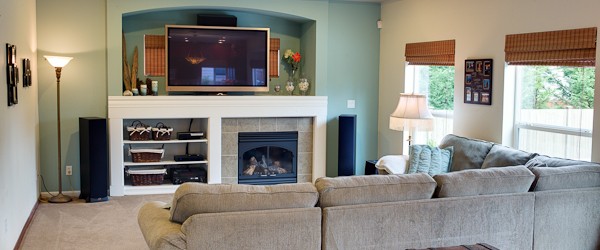 First-Time Buyers and Short Sales
Wednesday, January 25, 2012
According to the monthly Campbell/Inside Mortgage Finance HousingPulse Tracking Survey, the share of short sales purchased by first-time buyers dropped to 40% in August 2011 after peaking at 54% of all short sales in November 2009.
"A short sale can be a great way to get an undervalued property, but buyers need to make sure that both agents, including their buyer's agent and the listing agent, are experienced with short sales," says Chris White. "I always recommend that buyers put in a drop-dead date into their contract, such as allowing the lender 30 days to approve the offer, because this puts pressure on the listing agent."
First-time buyers should interview real estate agents to find a buyer's agent with short-sale experience in addition to a deep knowledge of the local real estate market, so they recognize the value in a specific property. White says buyers should choose an agent with experience in their price range, so they will know whether the offer is in line with current market conditions.
White says, "Buyers sometimes think they should never pay full price, but they need to be realistic and recognize that a short sale may already be discounted. Short sales are generally a bargain because the sellers are motivated and want relief for their financial situation, and most banks are motivated to accept an offer. But sometimes the short sale is already priced below market, so a low offer may not be approved."
First-time buyers are often less patient than move-up buyers, and don't want to wait for a short sale to go through. But with patience and a good short-sale savvy Realtor, first-time buyers can hit a jackpot.