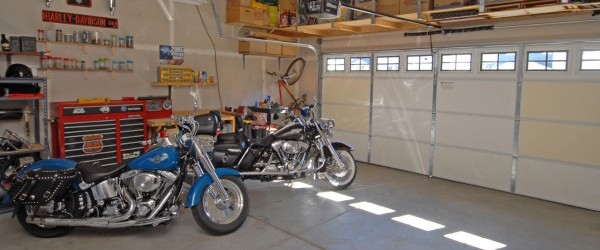 Selling Your House and Super Bowl
Monday, January 24, 2011
There is a smart way and a not-so-smart way to get the best price for your home in the new year. Selling is both a price war and a beauty contest, and to win both you should check these eight tips.
1. Time it right
Wait a few more weeks to put that "for sale" sign in front of your home. Few houses sell until after Super Bowl Sunday. But now is the time to get prepared and come out on the offense rather than needing to defend your house.
2. Price it at exactly what it's worth
The most influential factor in selling a home is always price. Don't build "wiggle room" into the asking price. There's a price war out there and you have to win it from the get-go. Shop the competition to see what similar homes are selling for and price your home 10 to 15 percent lower so it's the first house shown. Or you can get price estimates from three good brokers and go with the lowest. If you've overpriced your home, then make one big reduction. The worst thing you can do is make a series of small price reductions along the way — it's the equivalent of chasing the tide as it rolls out.
3. Get your home inspected before you list
Don't wait for the would-be buyer to discover the problems you could have fixed before selling. When they're discovered, buyers will just move to the next house or rack up reasons to expect price cuts.
4. Offer financial incentives up front
Don't wait for the negotiations to throw in extra price incentives — offer them up front. Offer to pre-pay the first year of property taxes, pay closing costs, include free cleaning. If you're moving and have no place to put your money, the best incentive out there today is "seller financing." Make sure to put your incentives front and forward in the listing information.
5. Wage war online
A whopping 89 percent of buyers start their home search online. How your house looks online is the modern equivalent of "curb appeal." Rent a wide-angle lens and good lighting, get rid of your clutter and post at least eight great photos to win the beauty contest. Even better, The White and Weeks Team employs a professional photographer and provides a free personalized website for your home as well as all the hot online sites.
6. Use the best broker
The top 10 percent of sales agents generate 90 percent of the sales and they're the ones most likely to sell your home. Chris White has ranked in the Top 1% in the state for years.
7. Lighten your house
After location, light is the second-most cited reason buyers choose a particular house. Paint the inside walls white, clean the windows, trim back shrubs and trees, replace heavy drapery with sheer curtains or shades, put sheer white shades on your lamps and higher-wattage bulbs.
8. Stage your home
The typical cost of staging a house is $1,500. If you can't spend the money, visit more expensive model homes in your area and try to mimic the look. Or use the services of The White and Weeks Team to stage your home which is included at no extra cost.