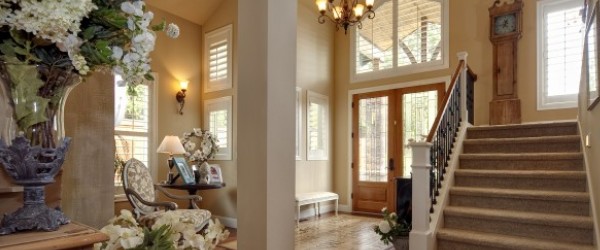 Top 10 Housing Markets To Strengthen by 2014
Friday, October 1, 2010
1. Washington
Biggest home price increase projected in 2014: Bremerton-Silverdale metro

Forecast 4-year price increase: 44.7 percent
Current median price: $245,000
Prices to reach trough in: 2010 Q1
Median family income: $69,900
Population: 240,860

The Bremerton-Silverdale area, on Puget Sound's Kitsap Peninsula, has the highest growth forecast of all MSAs in the country, with prices expected to jump 44.7 percent by 2014, according to Fiserv. Cathy Doney, general manger for Reid Real Estate in Silverdale, says the waterfront community has benefited from government employment, which has helped sustain the job market, and attracted buyers looking to live close to Seattle at a lower cost.

Washington's second-strongest market is Tacoma, with a growth rate expected to be 33.1 percent. Prices in the Seattle area are expected to grow 25.5 percent by 2014.
2. Oregon
Biggest home price increase projected in 2014: Bend metro
Forecast 4-year price increase: 33.6 percent
Current median price: $144,533
Prices to reach trough in: 2011 Q1
Median family income: $58,200
Population: 158,630
3. Michigan
Biggest home price increase projected in 2014: Detroit-Livonia-Dearborn metro
Forecast 4-year price increase: 33.1 percent
Current median price: $51,000
Prices to reach trough in: 2011 Q2
Median family income: $54,400
Population: 1,925,850
4. California
Biggest home price increase projected in 2014: Napa metro
Forecast 4-year price increase: 31.7 percent
Current median price: $355,000
Prices to reach trough in: 2010 Q4
Median family income: $79,600
Population: 134,650
5. Nevada
Biggest home price increase projected in 2014: Carson City metro
Forecast 4-year price increase: 31.6 percent
Current median price: $141,524
Prices to reach trough in: 2011 Q2
Median family income: $63,100
Population: 55,180
6. Florida
Biggest home price increase projected in 2014: Panama City-Lynn Haven-Panama City Beach
Forecast 4-year price increase: 26.9 percent
Current median price: $158,669
Prices to reach trough in: 2010 Q3
Median family income: $53,800
Population: 164,770
7. Arizona
Biggest home price increase projected in 2014: Flagstaff metro
Forecast 4-year price increase: 26 percent
Current median price: $278,000
Prices to reach trough in: 2011 Q3
Median family income: $56,700
Population: 129,850
8. New Mexico
Biggest home price increase projected in 2014: Santa Fe metro
Forecast 4-year price increase: 25.8 percent
Current median price: $197,601
Prices to reach trough in: 2010 Q3
Median family income: $64,300
Population: 147,530
9. Wyoming
Biggest home price increase projected in 2014: Cheyenne metro
Forecast 4-year price increase: 23.7 percent
Current median price: $106,602
Prices to reach trough in: 2010 Q1
Median family income: $62,600
Population: 88,850
10. Alaska
Biggest home price increase projected in 2014: Anchorage metro
Forecast 4-year price increase: 20 percent
Current median price: $177,699
Prices to reach trough in: 2010 Q1
Median family income: $77,700
Population: 374,550