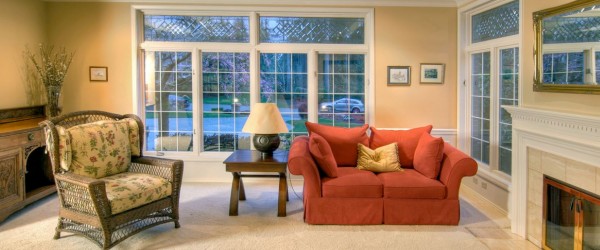 12 Mistakes to Avoid When Moving
Thursday, September 23, 2010
People who are moving tend to make the same mistakes. To keep your time, money and sanity intact, avoid these 12 errors:
Not having a plan.
Moving is complicated. It involves myriad activities and tasks that need to be coordinated to bring it all together. Without a plan, you will not have a full sense of what you need to accomplish, what help you will need, and how you will go forward to get everything done.
Not creating a budget.
Hiring a moving company can be a substantial part of your moving budget. If you are moving from a large residence or moving a long distance, your moving services will likely cost thousands of dollars. Understand how these costs fit into your overall budget, and keep in mind other fees such as traveling to your new home, auto transport, temporary living expenses, insurance, etc.
Not recognizing the busy season for moving.
Moving companies, particularly the good ones, are notoriously busy in the summer. The more you plan ahead, the greater the chance you'll book the best moving deal. The best deals for moving are found during the winter and during the second and third weeks of the month. Most renters will be leaving their residences at the beginning of the month, and this creates a lot of demand for moving services. Avoiding peak times is a good way to ensure a moving company's availability at a lower cost.
Not getting estimates from several moving companies.
Most people overpay for moving services by not shopping around. Moving companies compete with each other every day, so the managers know their competition. Let them tell you why they are the best choice for you, and get the information you need to make the right comparison and right choice for you.
Choosing a mover that offers a suspiciously low rate.
Quality movers tend to price their services in a reasonable pricing band. If one company prices its services significantly outside this band (25 percent to 40 percent less than other estimates), keep an eye out for two things:
Their estimates aren't based on the same set of criteria: weight, men and hours needed, etc., as their competitors;You will suddenly have a plethora of unexpected charges at the end of your move, thereby tacking on the amount you have to pay.Moving companies have similar costs for a move: moving labor, packing supplies, driver time, gas, etc. If someone is way outside of the other prices being offered, question why.
Not getting a binding estimate.
Never let someone start your move without a written contact that indicates what services you will be receiving, and how much you will be paying for them. If you do not feel comfortable with the moving estimate or the contract, don't sign it. Follow your instincts. If something does not seem right, don't risk it.
Failing to disclose everything to the moving company. Maybe your apartment is on the fourth floor of a building with no elevator; maybe you actually do want to move that metal shelving unit in the basement; maybe the street your new home is on is just a bit too small to fit the moving van. None of these obstacles is insurmountable, but they will make your move more expensive, if you don't tell the mover about them ahead of time. It is better to disclose more information.
Not understanding your insurance options.
During a move, things can go wrong. In most cases, your household items will not be covered under your current homeowners' or renters' insurance policy. Moving companies will provide released valuation protection if you do not pay for or elect supplemental insurance. Depending on the state, this coverage will only pay you 60 cents per pound if something is broken or damaged. So if your 300-pound plasma television breaks, you will be insured for $180, not the $3,000 retail value you paid for it. If you want full value protection, purchase this coverage from your moving company or a reputable third party insurance carrier.
Assuming it is easier and cheaper to move yourself.
It isn't easy to pack all of your items correctly, load them into a truck, and drive a big truck. It might take you longer than you expected, it might cost much more than you estimated, and you probably won't be as happy with the outcome. Quality moving companies give specific training to their moving crews and foremen that provide them with proven practices and techniques to efficiently pack and transport your items.
Not transporting your most valuable items yourself.
Always carry important documents with you when you move: items such as passports, wills and financial documents. Other high value items, such as jewelry and watches, should also be hand-carried as well. Always back up your computer files, in case something happens to the computer en route. If you have an especially valuable or prized item (such as antiques or artwork), make sure you oversee the packing. If you have any concerns with the way something is being packed, ask the movers for additional protection.
Not carefully checking the moving inventory.
This document is your proof that items packed from your residence made it on the truck. Go through this document carefully, and make sure that you verify that everything was packed and put on the truck. When your items arrive at your new residence, review the inventory checklist to make sure everything that you verified previously is in your new home. Taking the time to go through the inventory saves you countless hassles. It is better to note what is missing now, rather than when it is too late.
Treating your movers poorly.
Your movers will be loading your possessions onto a truck, driving them hundreds of miles, and then unloading them in your new home. It pays to treat them with respect. Being a mover is a tough job. It combines heavy physical strain with the need for a gentle touch. A glass of lemonade, a warm greeting and a sense of appreciation goes a long way.