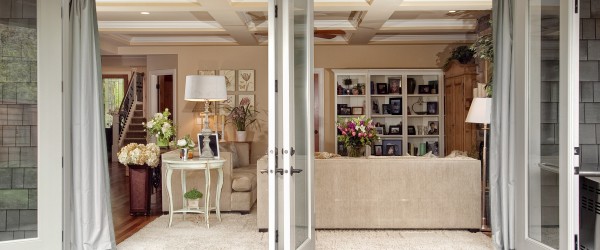 Fall Maintenance Chores Save Money
Thursday, September 2, 2010
Furnace:
Replace your old furnace filters with new ones. While you're at it, clean out those
ducts. If you've changed your filters regularly, you can just lift off the register covers and vacuum out the boots with a shop vacuum. If you haven't cleaned them in awhile, consider calling a professional duct cleaning service to handle this important chore.
Windows:
If you've opened and closed your windows much during the warmer months, dirt and debris can gather at the seals and prevent them from sealing properly. In the coming months, heat will escape through small gaps. Take the time to go around the house and clean each window. Replace any worn-down weather stripping. If you have an older home with its original, wood-framed windows, check the outside of them for dried, flaking caulk. Replace it with weather-proof caulk made for windows.
Deck:
If your deck has never been treated, do it now. Pressure wash the entire deck, let it dry for at least three hours, then rub on water sealer and let it dry. A weekend afternoon of work will add years to the life of your patio.
Roof:
Critters will try and enter your home through the roof. Look out for lifting shingles, wood chips or shavings. Remove any damaged shingles to assess the damage. Purchase matching shingles and roof nails and replace damaged singles. For severe damage, call a professional roofer before the start of the rainy season. (Remember: Don't go up on a roof alone. Always have someone on the ground in case of an emergency.)
Gutters:
Clear them of debris, make sure the downspouts are unobstructed, and check for any structural problems.