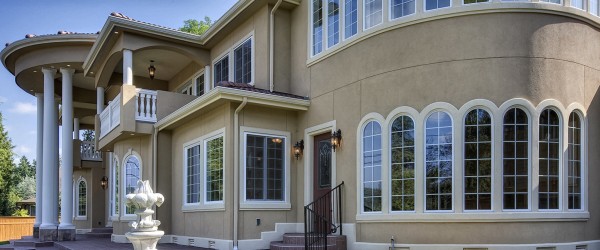 Exterior Remodel Projects Offer Highest Return
Saturday, January 2, 2010
Despite a slow market and a slight decrease in the resale value of most remodeling projects, Realtors report that the smartest home improvement investments may also be some of the least expensive. Results from the 2009 Remodeling Cost vs. Value Report show that small-scale exterior projects are the most profitable at resale, according to estimates by Realtors who completed a recent survey.
On a national level, eight out of the top 10 projects in terms of costs recouped were exterior replacement projects that cost less than $14,000. Certain types of door and siding replacements, as well as wood deck additions all returned more than 80% of project costs upon resale. A steel entry door replacement–a new addition to this year's list–recouped 128.9% of costs, followed by upscale fiber-cement sliding replacements at 83.6%. Wood deck additions recouped 80.6% of costs.
Home's First Impression Vital to Increasing Sale Value
"Once again, this year's Remodeling Cost vs. Value Report highlights the importance of a home's first impression," said Chris White, RE/MAX Eastside and Metro. "With exterior projects returning a high percent of project costs upon resale, guidance from Realtors can help give your home curb appeal while adding value to the real estate transaction."
The 2009 Remodeling Cost vs. Value Report compares construction costs with resale values for 33 midrange and upscale remodeling projects comprising additions, remodels and replacements in 80 markets across the country. Data are grouped in nine U.S. regions, following the divisions established by the U.S. Census Bureau. This is the 12th consecutive year that the report, which is produced by Hanley Wood, LLC, was completed in cooperation with Realtor Magazine, as Realtors provided their insight into local markets and buyer home preferences within those markets.
2 Interior Projects Rank High
On a national level, the project with the biggest improvement from 2008 was the attic bedroom addition, recouping 83.1% of remodeling costs compared to 73.8% in 2008. The only other interior project that landed in the top 10 was a minor kitchen remodel with 78.3% costs recouped.
Other exterior projects in the top 10 include midrange vinyl and upscale foam-backed vinyl sliding replacements, which returned more than 79% of costs. In addition, several types of window replacements–midrange wood, midrange vinyl, and upscale vinyl–all returned more than 76% of costs upon sale.
Similar to last year's report, the least profitable remodeling projects in terms of resale value were home office remodels and sunroom additions, returning only 48.1% and 50.7% of project costs.
Washington Ranks High in Remodel Costs Recouped
Regionally, cities in the Pacific states of Alaska, California, Hawaii, Oregon and Washington once again outperformed the rest of the nation in terms of remodeling costs recouped upon resale.